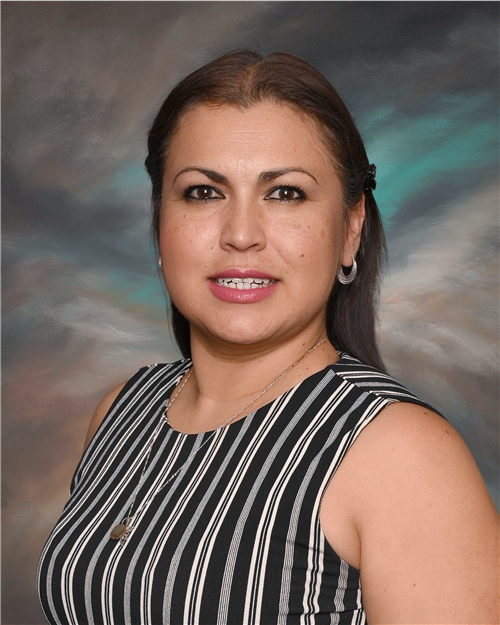 Dear Lincoln Acres Elementary Families,
It is with great pleasure and enthusiasm that I extend a warm welcome to each and every one of you to the start of the 2023-2024 school year at Lincoln Acres Elementary! My name is Daniela Ruiz-Jo, and it is an honor to serve as the principal of this amazing school for a second year.
At Lincoln Acres, we are committed to providing a nurturing and inclusive environment where every child can thrive academically, socially, and emotionally. We believe that education is a collaborative effort involving students, parents, teachers, and the community, and together, we can create an environment that fosters growth and achievement.
As we embark on this new academic year, I am excited to share that our dedicated faculty and staff have been diligently preparing to provide your child with the highest quality education. Our curriculum is designed to engage students in meaningful learning experiences, promote critical thinking, and inspire a love for lifelong learning. We are also focused on developing strong character traits, encouraging kindness, empathy, and respect among our students.
Communication and partnership are key components of a successful educational journey, and I encourage you to actively participate in your child's education. Whether it's attending parent-teacher conferences, volunteering in the classroom, attending our ELAC/Coffee with the Principal/SSC meetings or joining our PTA, your involvement makes a difference. Together, we can create a supportive network that nurtures our students' growth and success. Throughout the year, we will be organizing various events, workshops, and activities that provide opportunities for families to engage with our school community. These events serve as platforms for sharing knowledge, celebrating achievements, and building relationships. I encourage you to stay informed about upcoming happenings through Class Dojo, emails, parent messenger, and our school website.
I am thrilled to begin this journey with you and look forward to witnessing the growth and achievements of our students in the coming year. Together, let us create an inspiring and empowering learning environment where every child can reach their fullest potential.
Once again, welcome to the 2023-2024 school year at Lincoln Acres Elementary! If you have any questions, concerns, or suggestions, please do not hesitate to reach out to me or any member of our team. Here's to a successful and memorable year ahead!
Warm regards,
Daniela Ruiz-Jo
Principal
Queridas familias de la Escuela Primaria Lincoln Acres,
¡Es con gran placer y entusiasmo que les doy una cálida bienvenida a cada uno de ustedes al inicio del año escolar 2023-2024 en la Escuela Primaria Lincoln Acres! Mi nombre es Daniela Ruiz-Jo, y es un honor servir como directora de esta increíble escuela por segundo año.
En Lincoln Acres, nos comprometemos a proporcionar un ambiente de crianza e inclusión donde cada niño pueda prosperar académica, social y emocionalmente. Creemos que la educación es un esfuerzo colaborativo que involucra a estudiantes, padres, maestros y la comunidad, y juntos podemos crear un entorno que fomente el crecimiento y el logro académico.
Al comenzar este nuevo año académico, me complace compartirles que nuestro dedicado cuerpo docente y personal ha estado preparándose diligentemente para brindar a su hijo una educación de la más alta calidad. Nuestro plan de estudios está diseñado para involucrar a los estudiantes en experiencias de aprendizaje significativas, promover el pensamiento crítico e inspirar el amor por el aprendizaje de por vida. También nos enfocamos en desarrollar valores en nuestros estudiantes, fomentando la amabilidad, la empatía y el respeto entre nuestros estudiantes.
La comunicación y la colaboración son componentes clave de un exitoso recorrido educativo, y los animo a participar activamente en la educación de su hijo. Ya sea asistiendo a las conferencias de padres y maestros, participando en el salón de clases, asistiendo a nuestras reuniones de ELAC/Café con la Directora/SSC o uniéndose a nuestro PTA, su participación marca la diferencia. Juntos, podemos crear una red de apoyo que fomente el crecimiento y el éxito de nuestros estudiantes. A lo largo del año, organizaremos diversos eventos, talleres y actividades que brindarán oportunidades para que las familias se involucren con nuestra comunidad escolar. Estos eventos sirven como plataformas para compartir conocimientos, celebrar logros y construir relaciones. Les animo a mantenerse informados sobre los próximos eventos a través de Class Dojo, correos electrónicos, mensajes para padres y nuestra página web escolar.
Estoy muy contenta de comenzar este viaje con ustedes y espero presenciar el crecimiento y los logros de nuestros estudiantes durante este año. Juntos, crearemos un ambiente de aprendizaje donde nuestros estudiantes sean inspirados y donde cada niño pueda alcanzar su máximo potencial.
Una vez más, ¡bienvenidos al año escolar 2023-2024 en la Escuela Primaria Lincoln Acres! Si tienen alguna pregunta, inquietud o sugerencia, no duden en comunicarse conmigo o con cualquier miembro de nuestro equipo. ¡Por un año exitoso y memorable que nos espera!
Un cordial saludo,
Daniela Ruiz-Jo
Directora