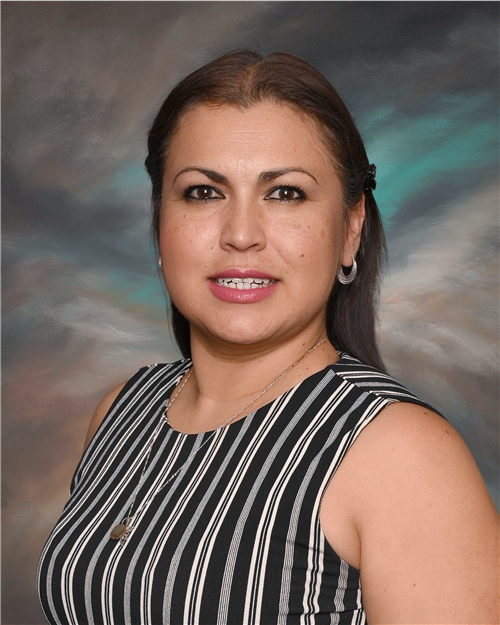 Welcome Timberwolves to the 2022/2023 school year!
My name is Daniela Ruiz-Jo and I am the proud principal of Lincoln Acres Elementary. Focusing on educating children socially, emotionally and academically has been my passion and I am blessed to be able to do that every day here at Lincoln Acres. I have two sons of my own, so I can personally relate to the challenges of raising happy, healthy and well-rounded children in today's world.
It is our mission here at Lincoln Acres to create a dynamic community that inspires all students to explore life's possibilities by providing the building blocks for academic achievement and character development in order to create the leaders and innovators of the future. I am excited for this school year and I look forward to working with our amazing team as well as our parents and guardians to achieve this mission.
We live in a world of possibilities, and here at Lincoln Acres we are committed to meeting the needs of each and every one of our students.
Thank you for all the support and collaboration as we create the best learning environment for our children.
Please feel free to contact me if you have any questions or concerns. We are here to serve and help in any way!
Daniela Ruiz-Jo
Principal
¡Bienvenidos Timberwolves al ciclo escolar 2022/2023!
Mi nombre es Daniela Ruiz-Jo y soy la orgullosa directora de la Escuela Primaria Lincoln Acres. Mi pasión ha sido enfocarme en la educación social, emocional y académica de los estudiantes y ahora tengo la suerte de poder hacerlo todos los días aquí en Lincoln Acres. Tengo dos hijos propios, por lo que puedo relacionarme personalmente con los desafíos de criar niños felices, saludables y completos en el mundo de hoy.
Nuestra misión aquí en Lincoln Acres es crear una comunidad dinámica que inspire a todos los estudiantes a explorar las posibilidades de la vida mientras les proporcionamos los elementos básicos para el logro académico y el desarrollo del carácter para crear los líderes e innovadores del futuro. Estoy emocionada por el inicio de este ciclo escolar, y espero trabajar con nuestro increíble equipo, así como con nuestros padres y tutores para lograr esta misión.
Vivimos en un mundo de posibilidades, y aquí en Lincoln Acres estamos comprometidos a satisfacer las necesidades de todos y cada uno de nuestros estudiantes. De antemano le agradecemos por todo el apoyo y colaboración mientras creamos el mejor ambiente de aprendizaje para nuestros niños.
No dude en ponerse en contacto conmigo si tiene alguna pregunta o inquietud. Estamos para servirles y ayudarles.
Daniela Ruiz-Jo
Directora