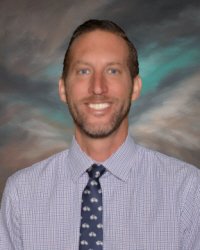 Dear Families,
Welcome to the 2023-2024 school year. It is an honor to continue to serve as the school Principal at John A. Otis Elementary school. Our mission is to serve students while providing an exemplary, world-class education focused on Common Core State Standards in a safe and nurturing environment. At John Otis, we have excellent teachers, and support staff who are committed to developing exceptionally prepared learners filled with compassion and innovation. Working together as a team, we will do "Whatever it Takes" to ensure the academic and social, and emotional success of our students.
We continue to establish a safe campus by implementing Positive Behavior Interventions and Restorative Practices to strengthen relationships. Our staff and students know the importance of being Respectful, On task, Always safe, and Responsible, the Tiger ROAR way! John Otis received Platinum recognition in 2019 and 2021 for the CA PBIS Coalition, for all our efforts.
Family engagement and parent empowerment are critical to the success of our students. We encourage you to join our John Otis PTA, and participate in our School Site Council Committee, ELAC Committee, and Coffee with the Principal virtual meetings! I am looking forward to working with you and your child this year. Go Tigers!
Bryan Vine, Principal