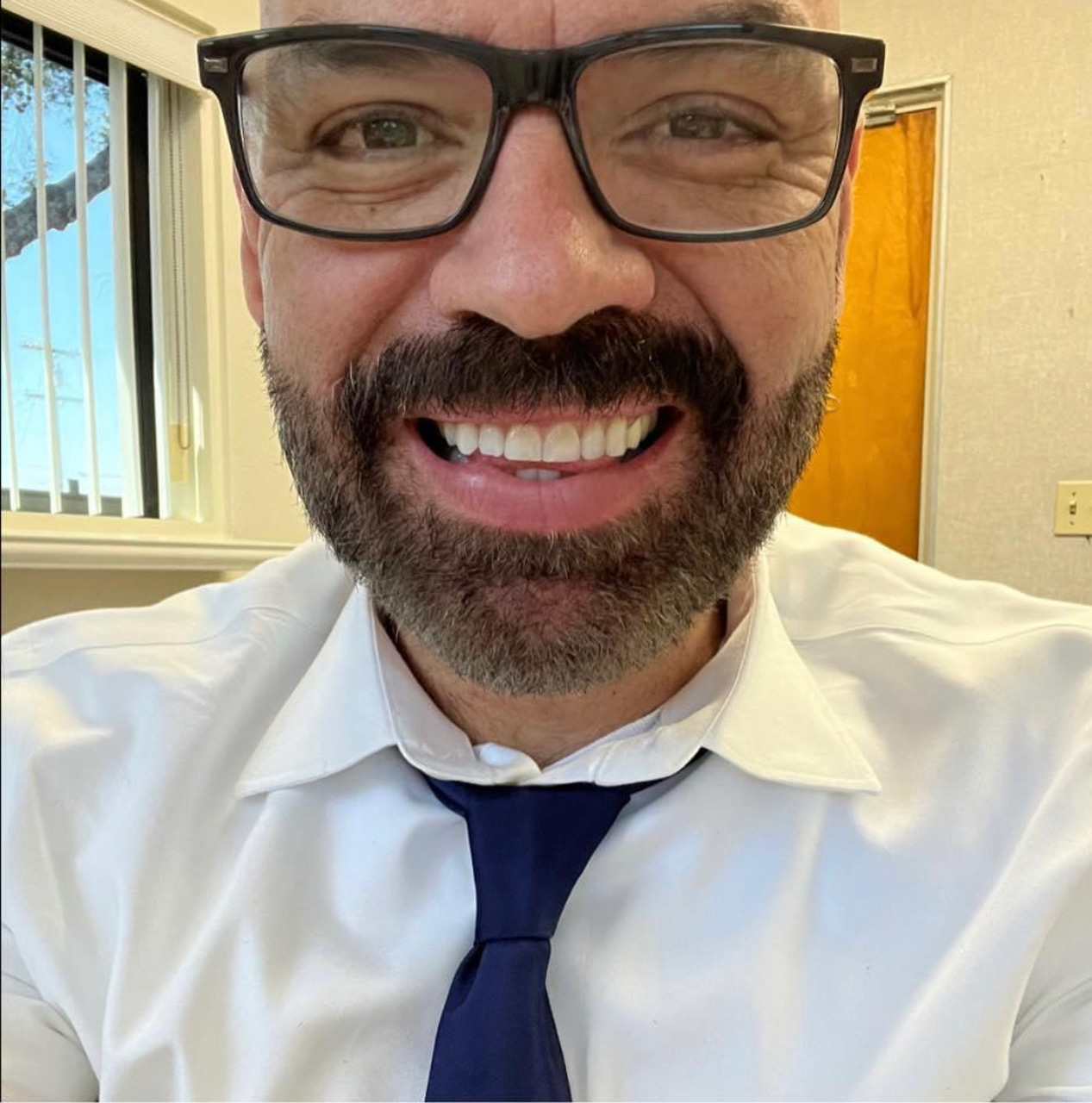 Greetings Ira Harbison families,
It is my sincerest pleasure to introduce myself to the Harbison community. My name is Dr. Fausto Barragán, Jr., and I am honored to have been selected as the new principal of Ira Harbison.
I am eager to work in partnership with all of you to inspire a love of learning and nurture the social-emotional growth of our students so that they can realize their potential and make the dreams they have for their lives come true.
This year begins my 26th year in education. Most recently, I have worked as a principal at both the elementary and secondary levels. In addition, I've earned a B.A. in Music and Liberal Studies, a M.A. in School Administration, a M.A. in Curriculum, and an Educational Doctorate. My educational pursuits, alongside my goal of gaining deep and broad experience in education, support my mission of creating extraordinary learning experiences for students.
In addition to what I've learned in school, I'd like to share what I've come to understand from life lessons:
I believe everyone has value and a unique gift to make the world better.
I think we all have the potential to learn, grow, and become the best version of ourselves.
I believe that listening to all the voices at the table helps us to develop more robust solutions. What we do in small moments can make a big difference.
I believe in expressing gratitude, practicing compassion, and sowing seeds of kindness.
I think in skillfully engineering relevant and engaging learning experiences that maneuver students into the driver's seat and empower them to take ownership of their learning.
I believe making personal connections, understanding fears, and supporting dreams are essential.
I think that school should be a place where everyone feels important and that they belong.
I am committed to providing every student with the essential building blocks to grow, find their voice, and thrive!
Your school partnership adds value to our community. Therefore, I ask that you commit to participating in the School Site Council, ELAC, PTA, and other available opportunities during the school year.
I look forward to the new school year, and I know that together, we will inspire greatness in our Ira Harbison scholars!
Go Hawks!
Kindest Regards,
Fausto Barragán, Jr., Ed.D
Be Safe, Be Respectful, Be Responsible, Be Kind