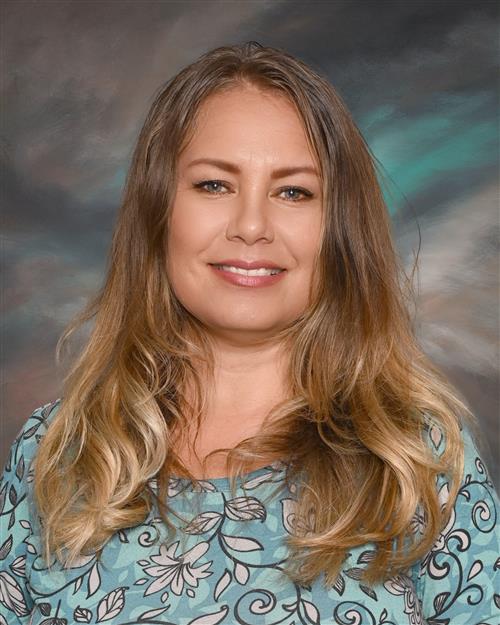 Dear Olivewood Elementary Community,
Welcome to the 2022-23 school year at Olivewood Elementary! It is with great excitement that I write this letter of introduction to you as your new principal. My name is Zulma Santana, and I am honored to be a part of the Olivewood Elementary School community where we are creating successful learners now. A place where each student in the National School District receives an exemplary, world-class education in a safe and nurturing environment. By collaborating with educators, staff, parents and our diverse community, all students attain the skills essential to succeed and thrive in a competitive, global society. I look forward to working in a place where we believe in children first, relationships matter and whatever it takes!
My education and experience have provided many unique skills for the profession of educator. I proudly followed in the footsteps of my maternal grandmother who was a teacher in Mexico, and when she migrated to the United States along with my parents, she came to live in National City. I have been in education since I was 18 years old. I began as a teacher assistant and went on to various teaching positions: substitute teacher, impact teacher, k-8 virtual homeschool teacher, Spanish Immersion teacher, middle school vice principal, and now I am excited to be at your service as your principal.
I have a love of learning and believe in continuous learning. At the University of California, San Diego, I received my Bachelor of Science degree in Psychology. I went on to further my education and received my BCLAD (Bilingual Cross-cultural Language and Academic Development), California Teaching Credential, Masters of Education specializing in cross-cultural teaching, administrative credential at the University of San Diego and I continued my education at the National Center for Urban School of Transformation at San Diego State University.
I would also like to share that I am an Army veteran. I was in the Army Reserves for eight years, which included a one-year deployment to Iraq in 2003 for Operation Iraqi Freedom. While deployed in Iraq, I had the opportunity to open the first school for soldiers in Iraq, where I taught soldiers so they could advance in their military career. I also had the opportunity to travel to Mexico, El Salvador, China, Denmark, France, London and a few states in the United States. All of these unique experiences ignited and fueled my passion for working with our future global leaders; our children and their families.
Thank you for the wonderful opportunity to work with your children. I look forward to meeting all of our students and teaming up with you and our staff in the education of our children. If you have any questions or concerns throughout the year, please do not hesitate to contact me.
Thank you again for this tremendous honor!
In partnership,
Zulma Santana
Creating Successful Learners NOW
Estimada comunidad de la escuela primaria Olivewood:
¡Bienvenidos al año escolar 2022-23 en la escuela primaria Olivewood! Es con gran emoción que escribo esta carta de presentación para usted como su nueva directora. Mi nombre es Zulma Santana y me siento honrada de ser parte de la comunidad de la Escuela Primaria Olivewood, donde ahora estamos creando estudiantes exitosos. Un lugar donde cada estudiante en el Distrito Escolar Nacional recibe una educación ejemplar y de clase mundial en un ambiente seguro y enriquecedor. Al colaborar con los educadores, el personal, los padres y nuestra comunidad diversa, todos los estudiantes adquieren las habilidades esenciales para tener éxito y prosperar en una sociedad global competitiva. ¡Estoy llena de emoción por la oportunidad de trabajar en un lugar donde creemos que los niños son lo primero, las relaciones importan y hacemos lo que sea necesario!
Mi educación y experiencia me han proporcionado muchas habilidades únicas para la profesión de educadora. Orgullosamente, seguí los pasos de mi abuela materna quien era maestra en México, y cuando emigró a los Estados Unidos junto con mis padres se vino a vivir a National City. He estado en la profesión de educación desde que tenía 18 años. Comencé como asistente de maestro y pasé a varios puestos de enseñanza: maestra sustituta, maestra de impacto, maestra de educación en el hogar virtual k-8, maestra de inmersión en español, subdirector de escuela intermedia y ahora estoy emocionada de estar a su servicio como su directora.
Me encanta aprender y creo en el aprendizaje continuo. En la Universidad de California, San Diego, recibí mi Licenciatura en Ciencias en Psicología. Continué mi educación y recibí mi BCLAD (Desarrollo Académico y de Lenguaje Transcultural Bilingüe), Credencial de Enseñanza de California, Maestría en Educación con especialización en enseñanza multicultural, credencial administrativa en la Universidad de San Diego y continué mi educación en el Centro Nacional para la Escuela Urbana de Transformación de la Universidad Estatal de San Diego.
También me gustaría compartir que soy una veterana del ejército. Estuve en las Reservas del Ejército durante ocho años, lo que incluyó un despliegue de un año en Irak en 2003 para la Operación Libertad Iraquí. Mientras estaba desplegada en Irak, tuve la oportunidad de abrir la primera escuela para soldados en Irak, donde enseñé a los soldados para que pudieran avanzar en su carrera militar. También tuve la oportunidad de viajar a México, El Salvador, China, Dinamarca, Francia, Londres y algunos estados de los Estados Unidos. Todas estas experiencias únicas encendieron y alimentaron mi pasión por trabajar con nuestros futuros líderes mundiales; nuestros niños y sus familias.
Gracias por la maravillosa oportunidad de trabajar con sus hijos. Espero conocer a todos nuestros estudiantes y trabajar en equipo con ustedes y nuestro personal en la educación de nuestros hijos. Si tiene alguna pregunta o inquietud durante todo el año, no dude en ponerse en contacto conmigo.
¡Gracias de nuevo por este tremendo honor!
Atentamente,
Zulma Santana
Zulma Santana
Creando Estudiantes Exitosos AHORA …