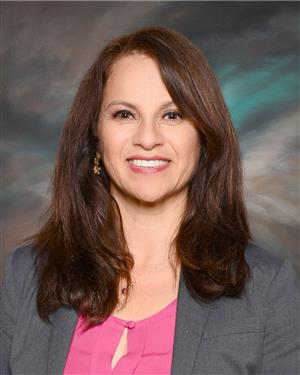 Dear Palmer Way Families,
On behalf of the Palmer Way Staff, I would like to extend a warm WELCOME to our new families and a very special WELCOME BACK to our returning families.
At Palmer Way, we believe in fostering a sense of community— a shared bond among staff, students, and parents. In collaboration with our dedicated PTA, we are committed to making Palmer Way a school where staff and families unite to nurture students to grow to be exceptionally prepared learners, as well as innovative and compassionate world citizens. With confidence, I anticipate an amazing year ahead!
Our success hinges on our partnership with you, our parents. Together, we can empower our students to reach their highest potential. Our teachers recognize the pivotal role that both school and home play in a child's journey, and your active involvement will undoubtedly shape a successful academic path. I am certain that our shared responsibility for our student's success will yield positive outcomes throughout the year, overcoming any challenges we may encounter.
As we navigate the upcoming months, safety remains a priority. We will be reviewing and updating our safety protocols. To get involved, I encourage you to join our Palmer Way PTA and participate in our School Site Council Committee, ELAC Committee, and Coffee with the Principal Meetings. You can also volunteer by completing the Parent Volunteer packet available at the school office or downloadable from the NSD Website—it's a fantastic way to contribute to our school community.
A gentle reminder: adherence to the National School District Uniform Policy is crucial. Please consult page 24 of the National School District 2023-2024 Annual Parent Notifications Handbook for details by visiting the NSD Website. Your cooperation in ensuring students come to school in uniform every day is highly appreciated.
Thank you for your continued support as we work together as a school community, inspiring our students to strive for and achieve their goals. Here's to a fantastic school year at Palmer Way!
Warm regards,
Dr. Leticia Segura Ed.D.
Principal Palmer Way School